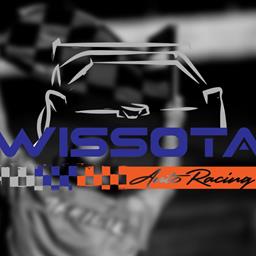 ---
Long time Hoosier Tire North distributors announce retirement Lakeville, In.
January 11, 2021 – It is with mixed emotions that Hoosier Racing Tire announces today that Pat and Patsy Willis, owners of Hoosier Tire North, have decided to head off into the next phase of their lives and retire from the daily pursuit of their lifelong passion of motorsports.
"Pat and I will forever cherish the friendships that we have made with the WISSOTA promoters, board of directors, and all racers", stated Patsy. "We will also always be grateful to everyone at Hoosier Racing Tire and their network of distributors." "Hoosier Tire North has been left in great hands with Blake and Scott who have been in the everyday operation for years. They have the needed knowledge, passion, and respect for auto racing to continue HTN prospering for many years to come", stated Pat. Hoosier Tire North has been purchased by Blake Follmer and Scott Willis. Both have been involved for many decades with the distributorship.
Day to day operations will be unaffected by the change. "Blake and I respect the hard work and relationships Pat and Patsy have developed as we both watched the company grow over the past 35 years. We are proud and honored to be entrusted to take over Hoosier tire North. We will work hard to continue to build and care for these relationships and grow the business Pat and Patsy have established. We wish them a very happy retirement", stated Scott.
All of us at Hoosier Racing Tire are grateful to Pat and Patsy for the many years of hard work, dedication, and personal sacrifice it has taken them to grow the Hoosier brand. While it is not easy to see one of our most respected and successful distributor duos sail off into the sunset, we wish them all the best as they relax on their pontoon boat in sunny Florida.
"Congratulations to Pat and Patsy Willis on their retirement," said Carson Gramm, Executive Director of WISSOTA. "They will always be welcome in WISSOTA country, and I am grateful for the opportunity to know them and call them friends. They will be missed dearly by all in WISSOTA. Again, congratulations on the retirement and we hope they have a joyful retirement."
---
Submitted By: Carson Gramm
Back to News